SKIN&SKIN SMART STERILIZING GATE
Introduction of product

Smart and safe sterilization disinfection system
that is sterilized by passing through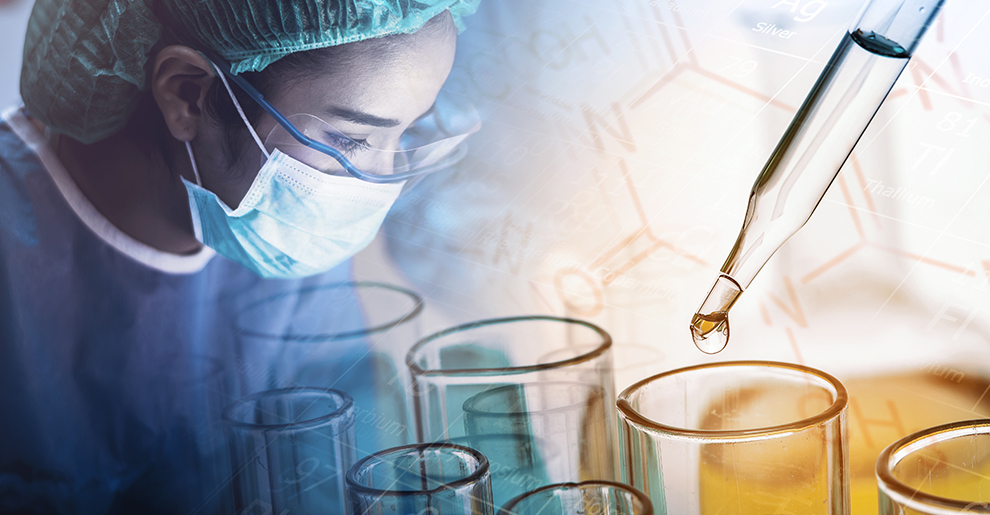 Can perfectly kills harmful bacteria.
When the sensor sense people going to pass through
the gate, it will automatically starts the spray
system for sterilization and disinfection.
SKIN&SKIN ClO₂
POWERFUL AND SAFE.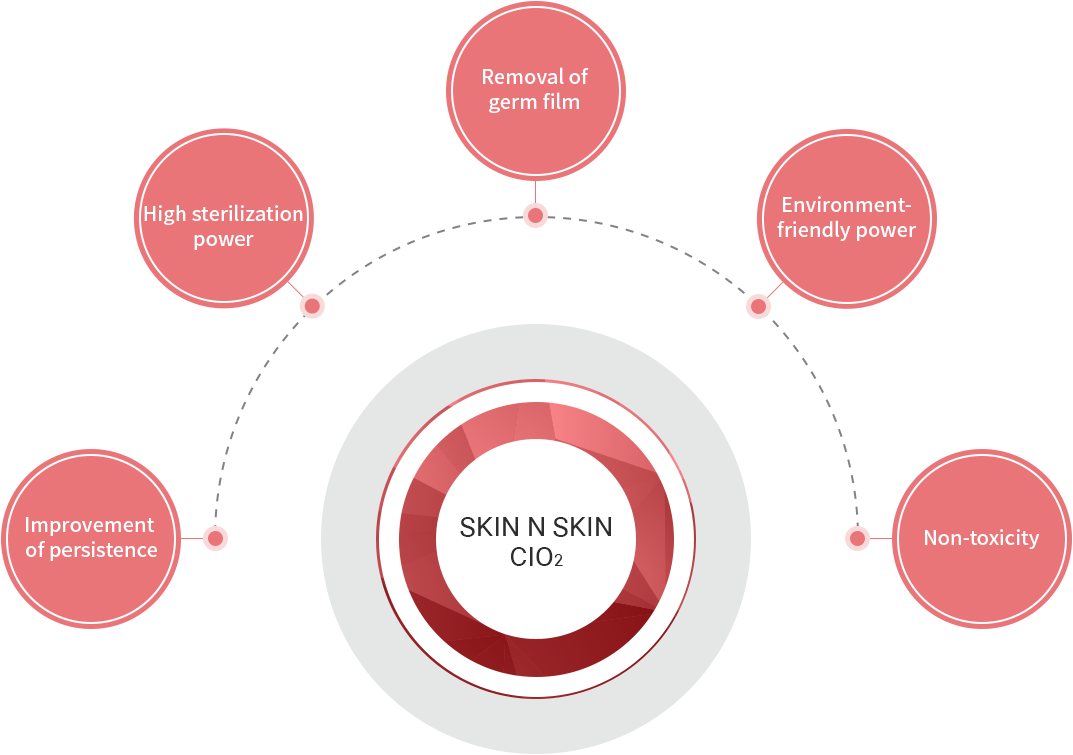 STEP

01

99.9% sterilization through
pure chlorine dioxide

STEP

02

Improved-disinfection effect
persistemce through material
conversion method

STEP

03

Harmless to human body
with environment-friendly
raw materials

STEP

04

Sterilize the whole body by
micro-injection method
ClO₂ special method

lt is a technology that maintains the sterilizing power
stably for long term with a method of manufacturing
high-purity chlorine dioxide through conversion of
substances without adding any additives during the
manufacturing process.

Function
SKIN N GATE is a sterilization disinfection system that is essential for frequent
people's traffic due to its easy use and perfect sterilization power.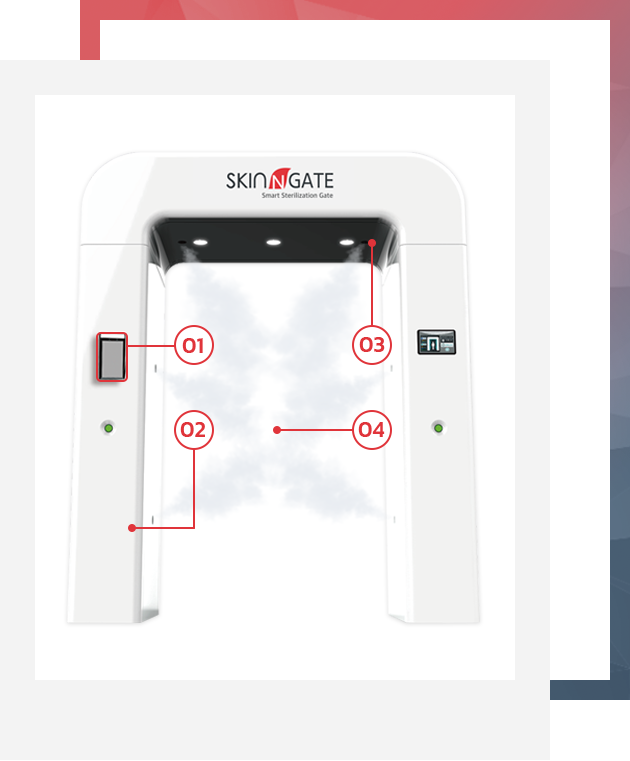 01

Body temperature measurement and
facial recognition function

SKIN N GATE is a system that records and records the access records and body
temperature of about 36,000 users and tracks the path of infection through this.
02

Automatic recognition system

Built-in automatic recognition sensor, the sensor reacts when entering and
exiting the gate, and streilization starts.
03

Micro spray

Mist is sprayed from 6 nozzles on the top 2 and 4 on the left and right to
sterilize and sterilize the entire body.
04

Approved raw materials

Chlorine dioxide is an FDA, WHO approved substance and is the strongest and
safest sterilization and disinfectant when used at the proper concentration.

Ai Face Recognition DeviceFace recognition body temperature
check in once!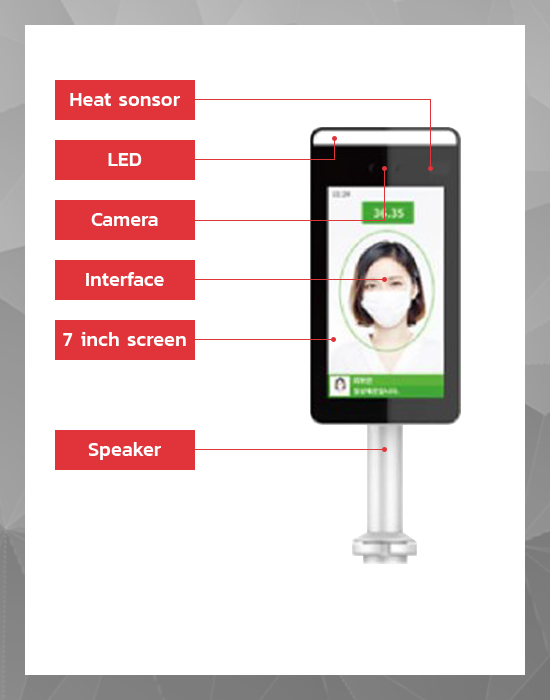 Automatically detects faces and Checks body temperature.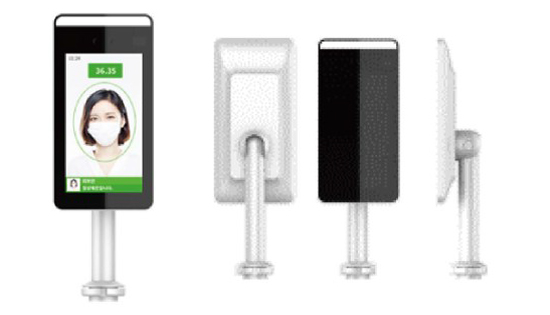 01. It is safe

Non-contact security system
Face recognition / Face capture /
Face comparison
02. It is exact

Accurate body temperature detection
(error range 0.3)
heat warning, detection of wearing a mask
warning system when a fever or outside
visits
body temperature detection distance
is 0.5 ~ 2.5M
03. It is high efficient

Face recognition distance 0.5 ~ 2.5m,
recognition speed and accuracy
200ms / 99.5%
Data output, management support :
complete face capture / recognition /
body temperature recording
How to use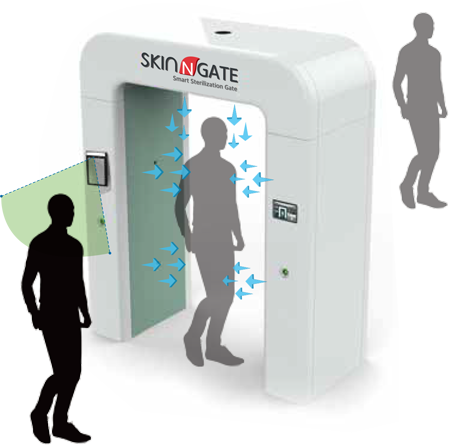 ※ Body temperature measurement and facial recognition funtion
01.

Face and body temperature are
checked with a facial recognition
system before entering the gate.

02.

Built-in automatic recognition sensor
automatically starts spraying when
passing through the gate.

03.

After entering the gate, wait for
about 1.5 seconds in the center
of the gate.

04.

When spraying is complete, it moves
throygh the gate.
Where to use

SKIN N GATE can be use in places people keep coming and going, such as airports,
cultural facilities, shopping malls, health centers, etc.

Installation Case

Product specification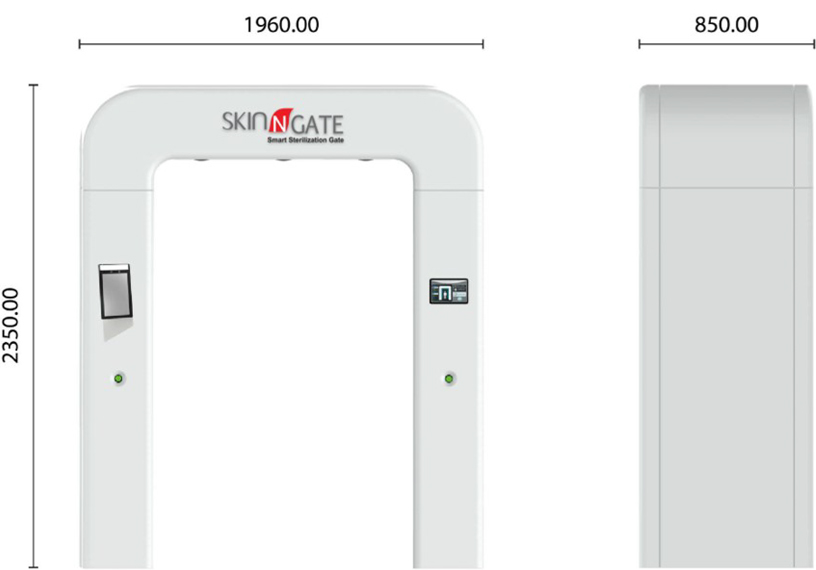 | | |
| --- | --- |
| ITEM | Detail |
| Product name | Smart sterilization gate |
| Model name | SKINGATE - 2020P |
| Rated voltage | AC200V / 60Hz |
| System size | 1960(W) x 2350(H) x 850(D) |
| Power consumption (W) | 200W |
| Total weight | About 100Kg |
| LCD size | 7 inches |
| Average particle size | 10 ~ 50㎛ |
| Disinfectant storage tank capacity | 20 L |
| Disinfectant | 20 L |
SKIN & SKIN ClO₂
99.9%
Sterilization / Disinfection / Removal of harmful bacteria
Is ClO₂ really safe?
It is safe material recognized worldwide
[ClO₂Certification]
Environmental Protection Agency (USA)

Registered as a food additive in 1998
21CFR 173.300

European Union (EU)

Decision of suitability for use in 2006 regulated the detailed use and usage
EPA 738-R-06-007

Food and Drug Administration (USA)

Recommended to Member States for use as a disinfectant for drinking water in 1998
Annex

National Aeronautics and Space Administration (NASA)

Adopted for complete sterilization in space shuttle and space type

World Health Organization, WHO (WHO)

Highest safety rating (A-1) recognized

Ministry of Environment (KOREA)

Allowed as a disinfectant disinfectant in the Drinking Water Management Act of 1999 (below 1ppm)
Ministry of Environment Notice No. 1999-173

Food and Drug Administration (USA)

In 2007, it was approved for sterilization of food additives and fruits and vegetables.
Korea Food and Drug Administration Notification No. 2007-74
Designated to be used as a hygiene management material in Sashimi Aquarium in 2009
Korea Food and Drug Administration Notification No. 2009-66
2009 chlorine-based disinfectant, diisocyanurate sodium, etc.
Korea Food and Drug Administration Notification No. 2009-103

Ministry of Food, Agriculture, Forestry and Fisheries (KOREA)

2008 Use of organic products as processing aid
Food Industry Promotion Agency Act No. 9759
Regulation of chlorine dioxide disinfection in 2008 for the prevention of livestock epidemics
Livestock Infectious Disease Prevention Act Enforcement Rule 20 Clause 2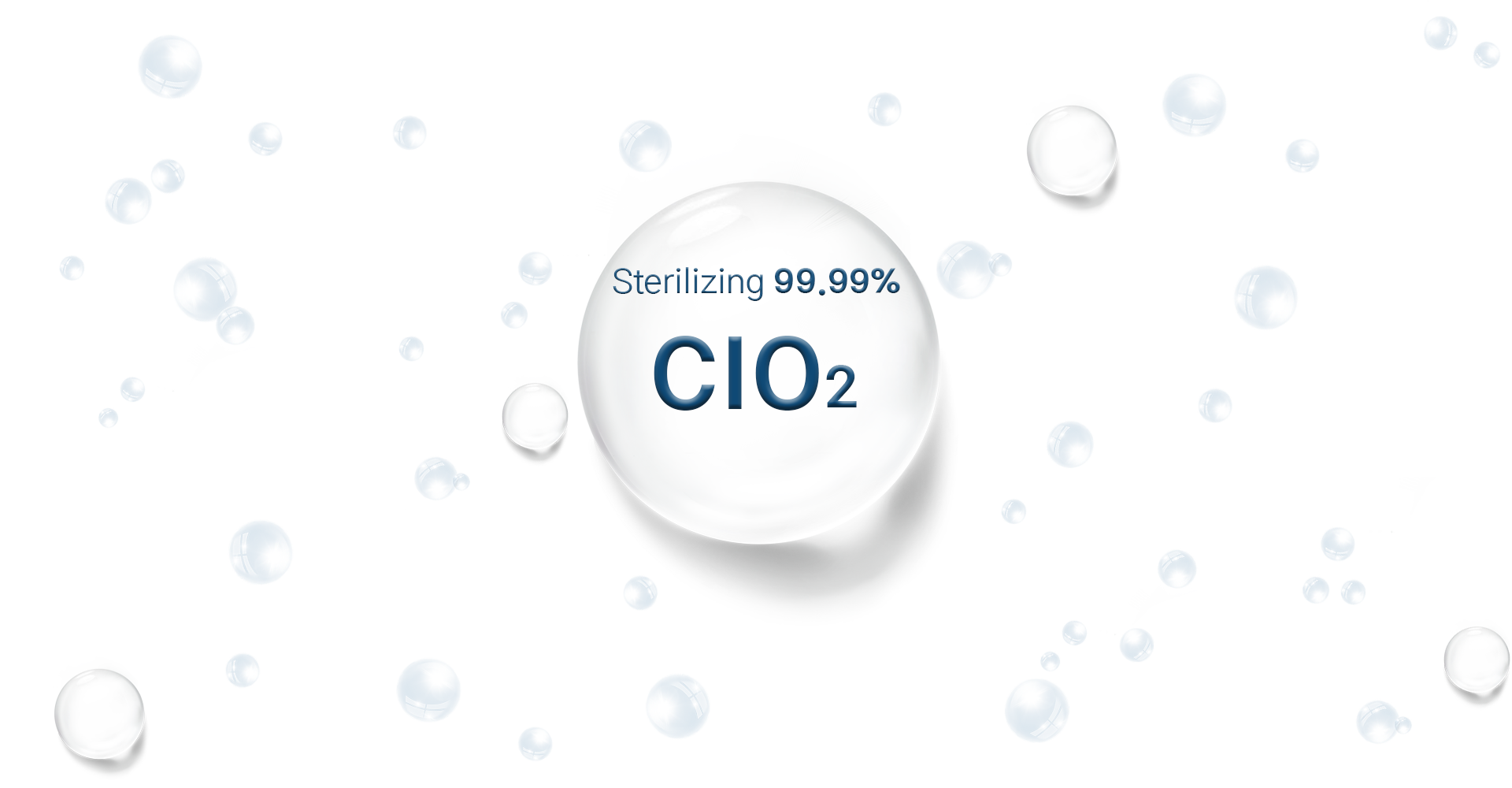 ---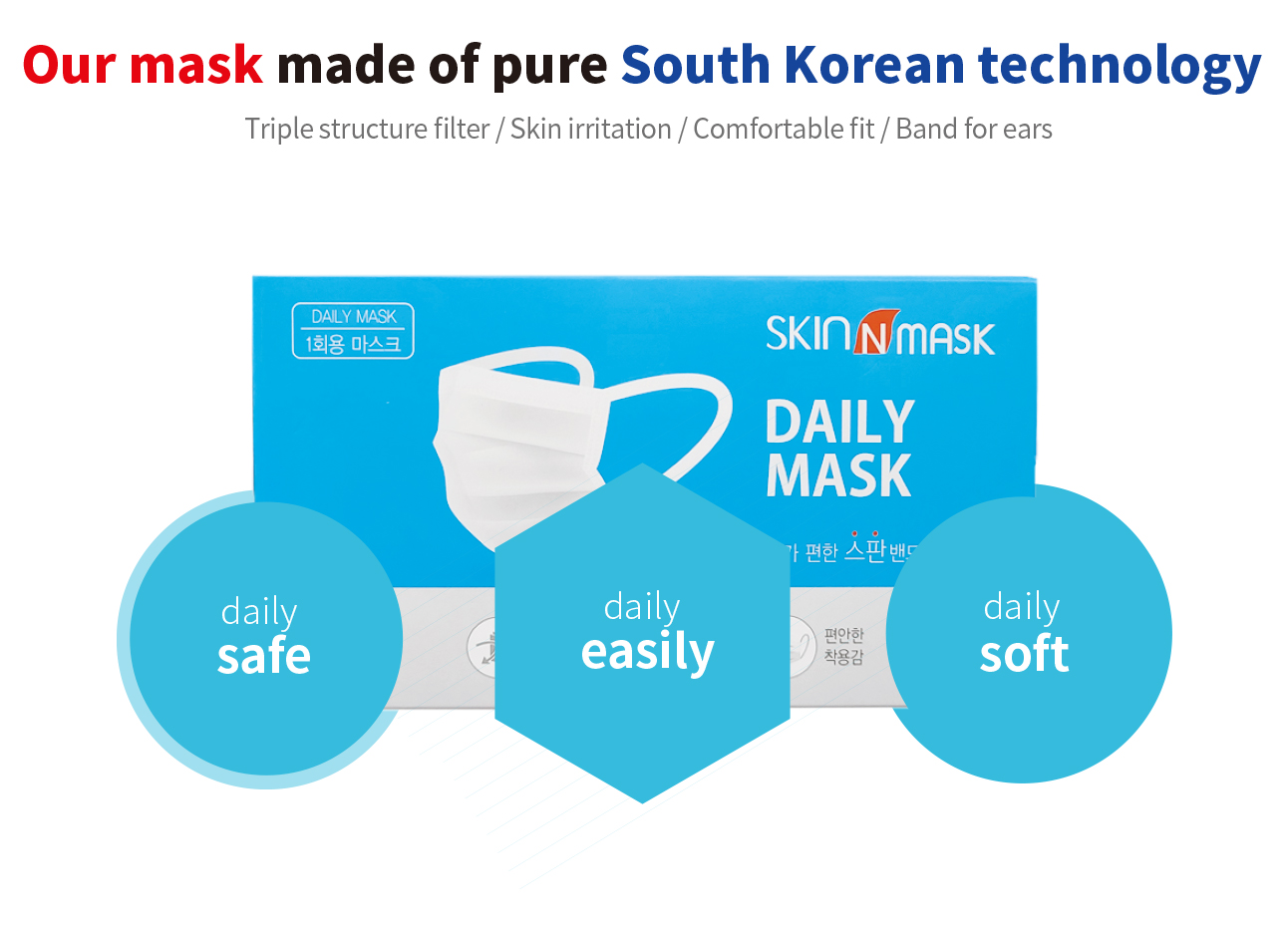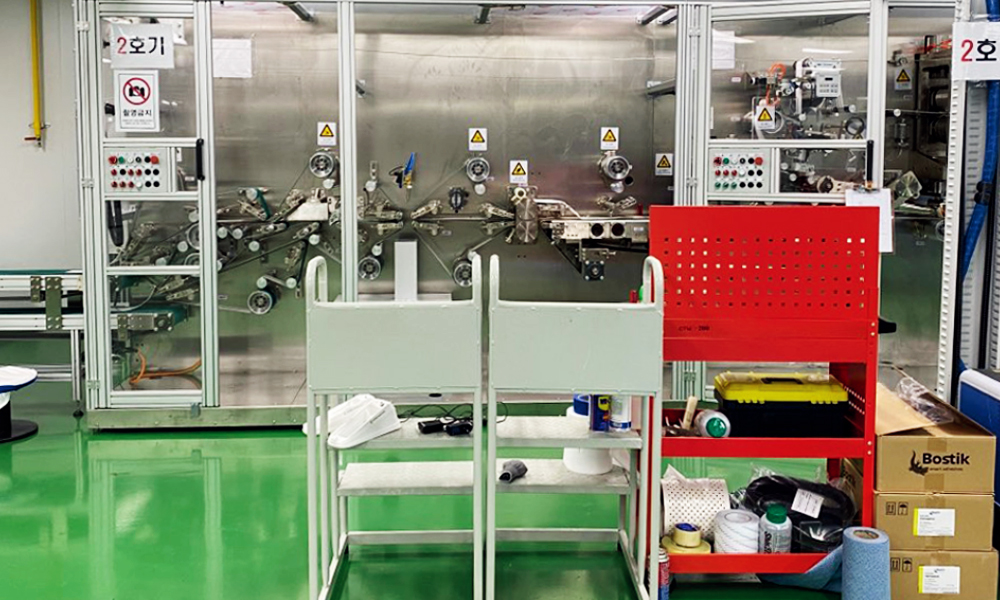 100% Korean own production
The production machines are 1,200 sheets per minute and are produced directly at the head office.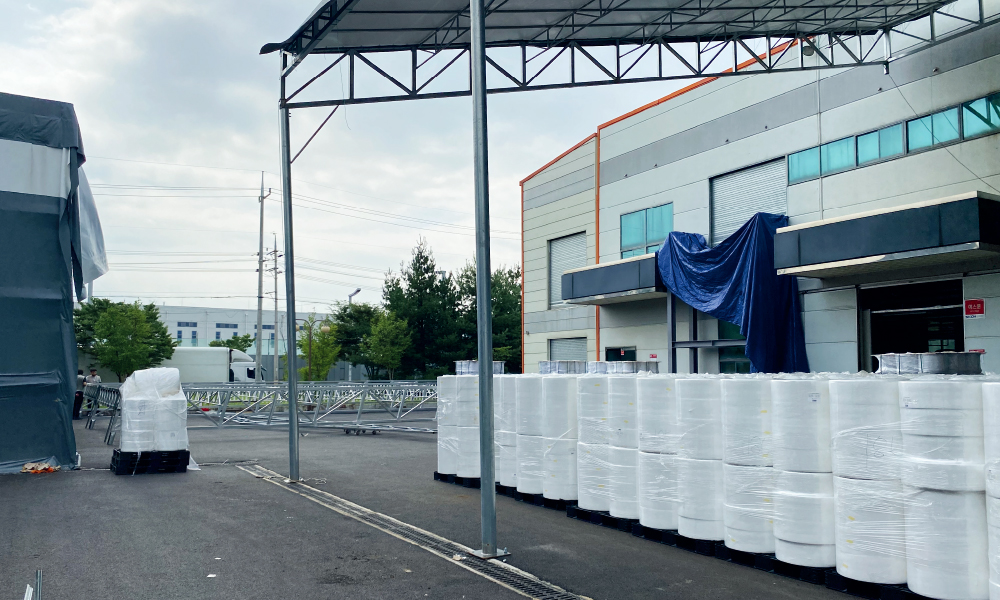 Since only fabrics that have passed the hazardous ingredient test are used, you can trust them.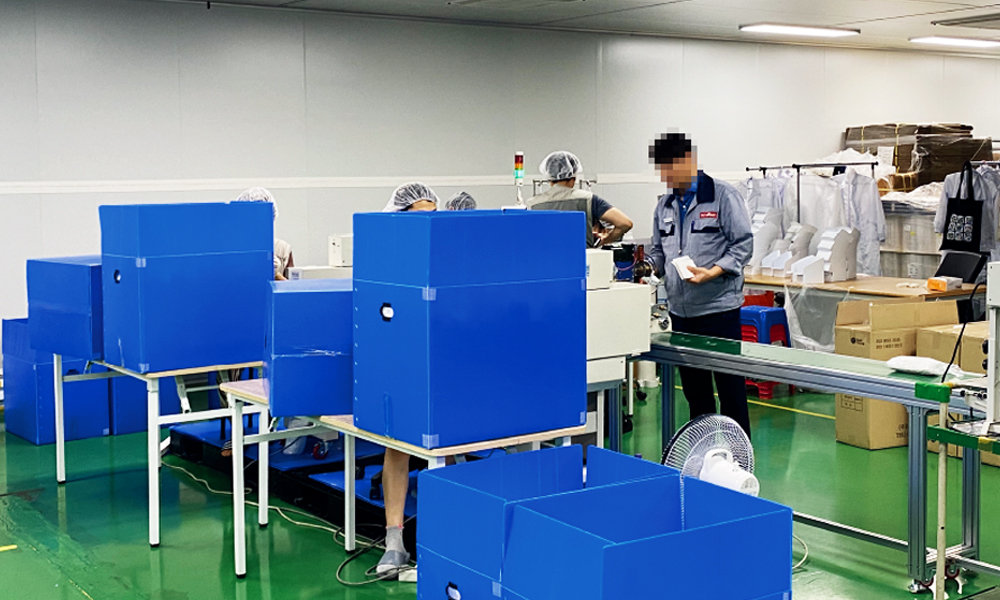 Direct production + inspection at the head office
We guarantee reasonable prices through our own production system.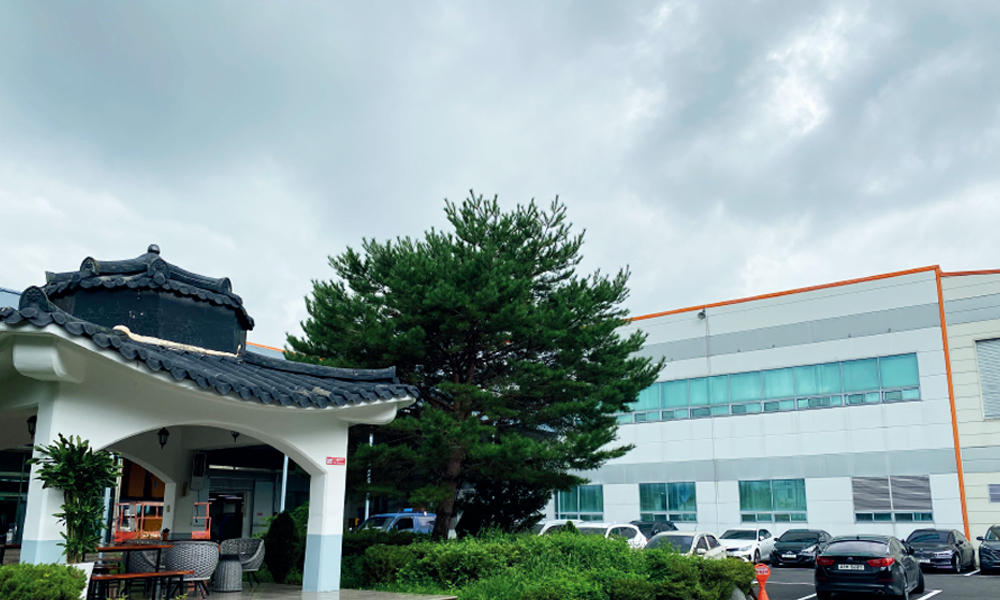 Produced in an independent space
It is produced in a clean room that is isolated from the outside and is clean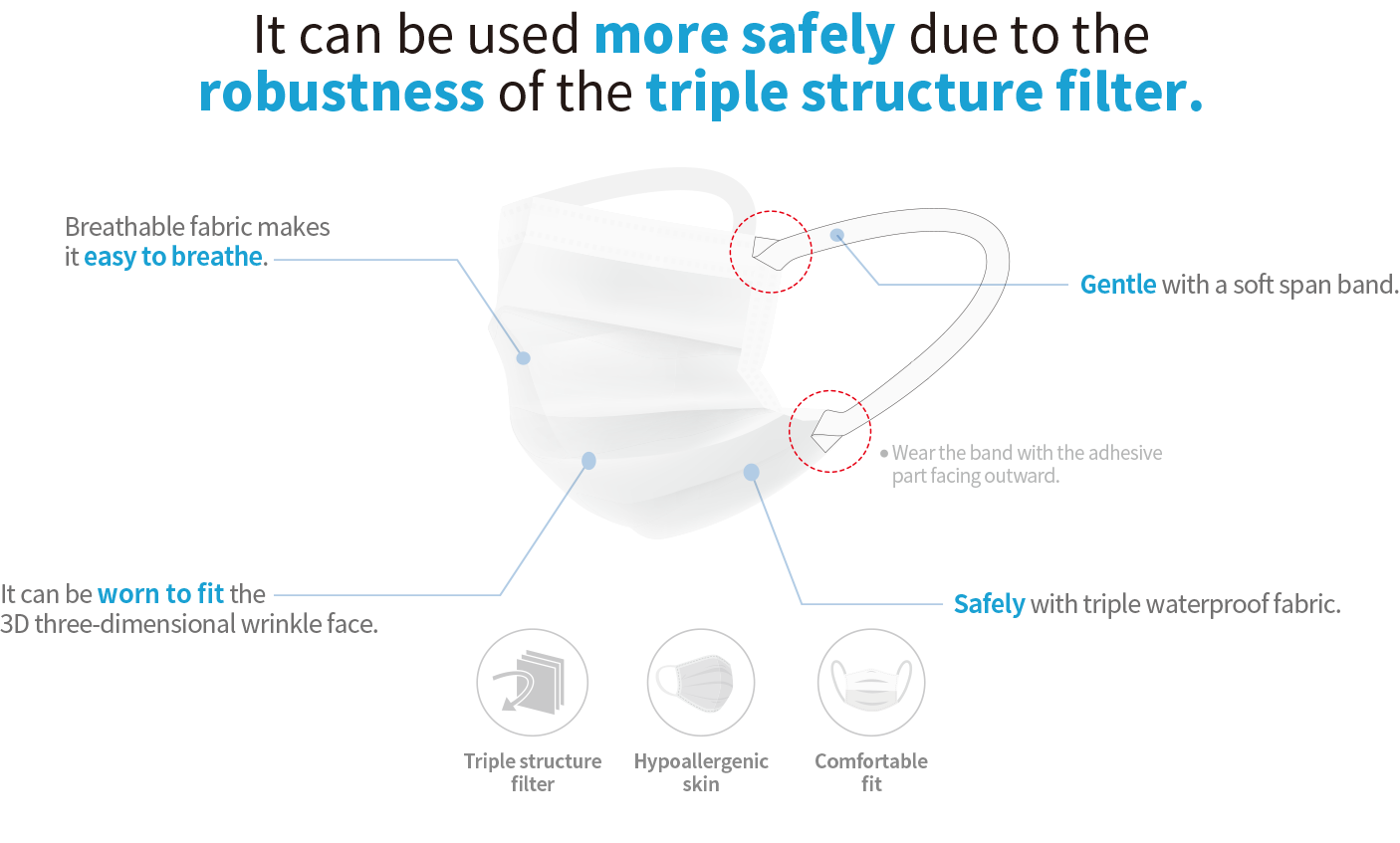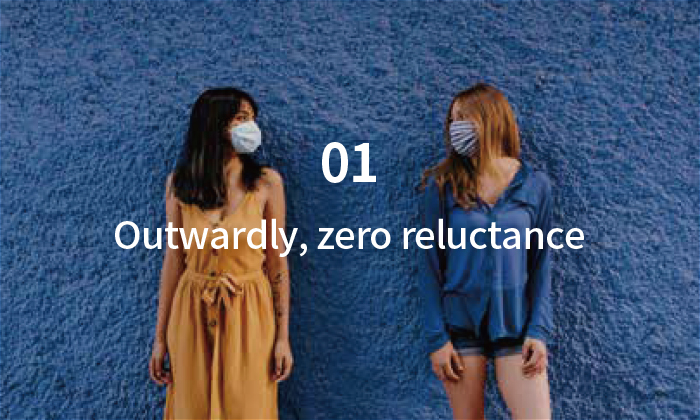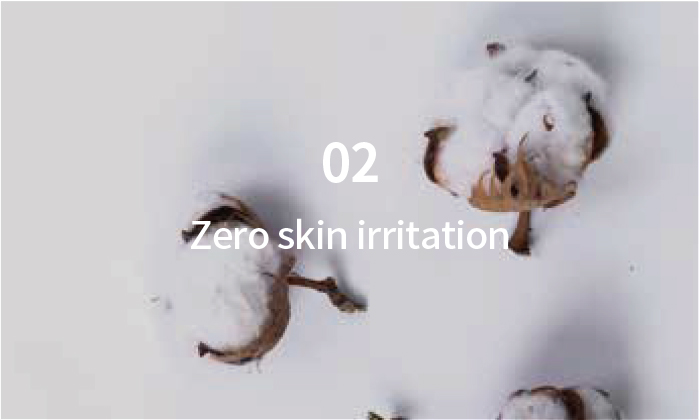 There is little irritation to the skin due to the excellent raw materials.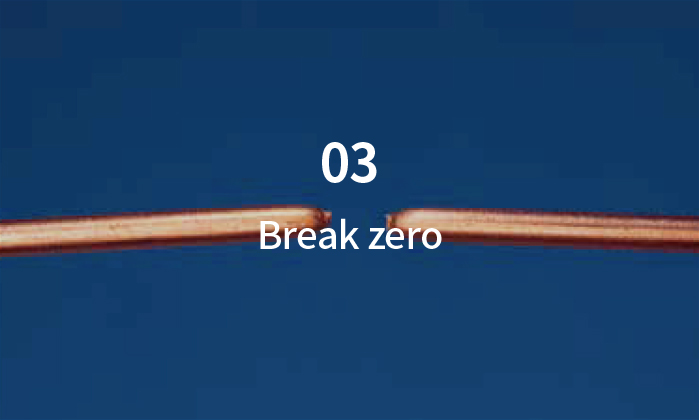 The solid finish of the connection does not break easily.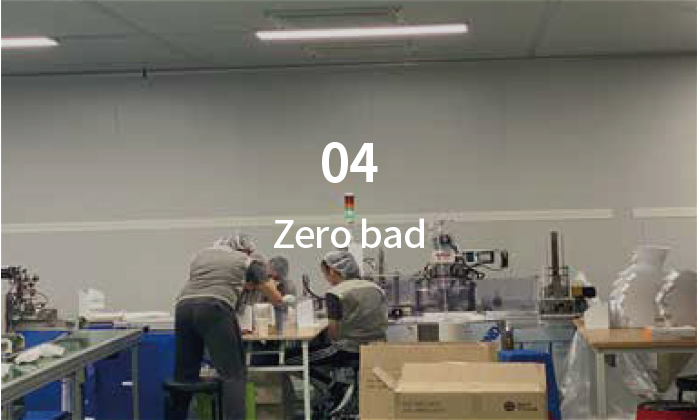 Through meticulous inspection, the overall defect rate is less than 3%.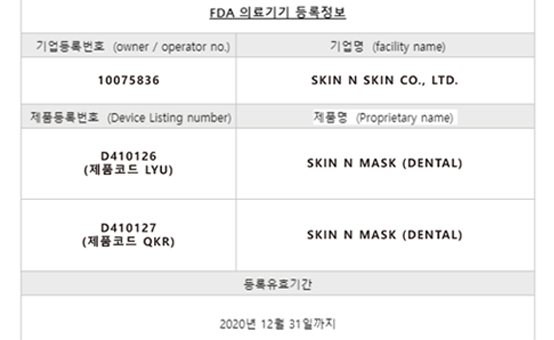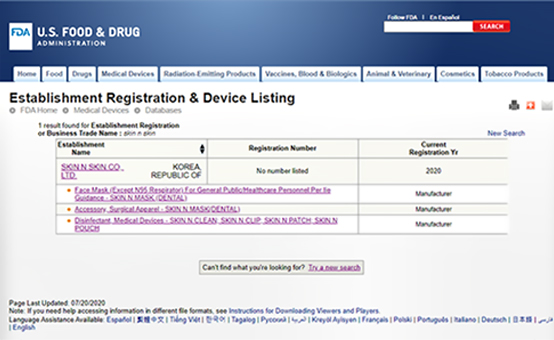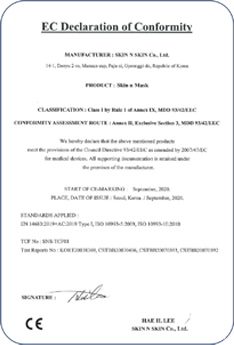 With strict quality control, it has the performance of EN14683 standard of the US FDA and the European Union, so it can be used safely with CE approval.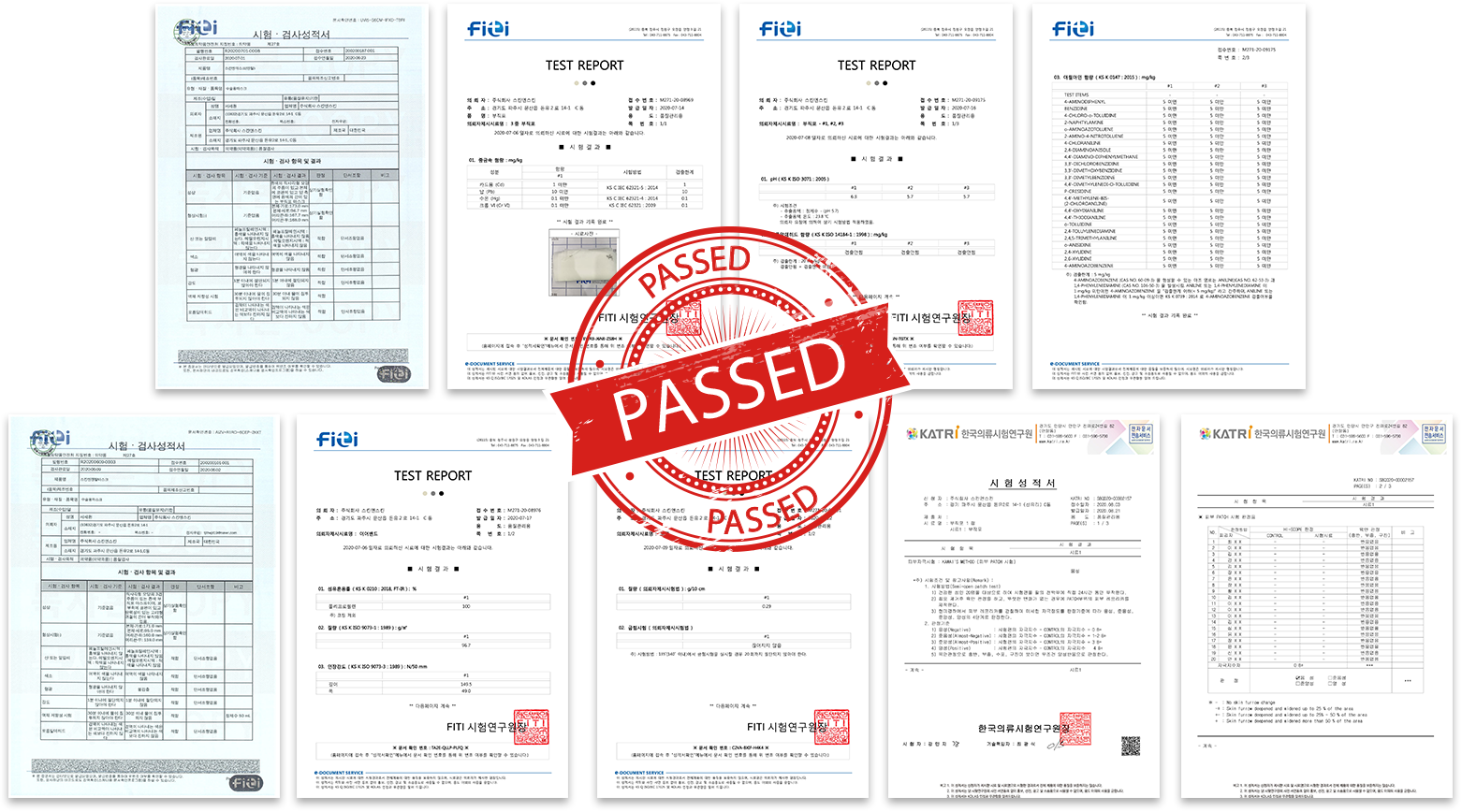 Completion of quality inspection such as property, shape, acid/alkali, pigment, fluorescence, intensity, and liquid resistance, etc. Certified for non-detection of hazardous formaldehyde substances

Product specification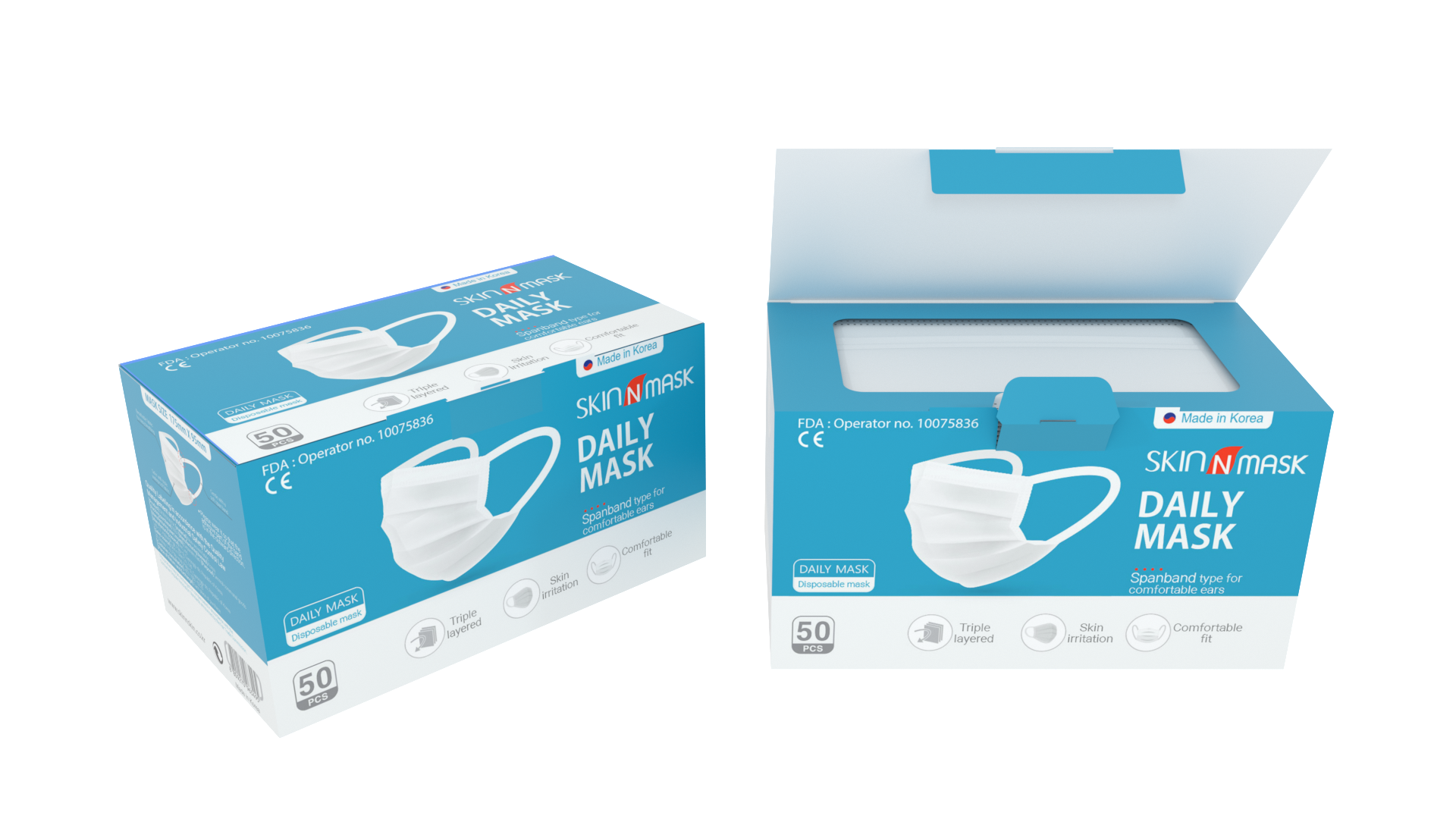 | | |
| --- | --- |
| ITEM | Detail |
| Product name | SKIN N MASK |
| Meterial | 3 Layers of waterproof nonwoven fabric, Wire |
| Number of packages | 50EA |
| SIZE | 175mm X 95mm |
| Purpose | General communal goods |
| Date of use | 36 months from the date of manufacture |
| Country of manufacture | Republic of Korea |